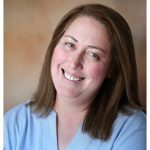 You could say I've been around the block – and the studio – a few times.
After 14 years in Hollywood, 10 years of freelance copywriting and three years working for one of the largest blogging websites in the world, I've seen it all – movie star tantrums, diva dramas, and competitive client meltdowns. Not only am I still standing and fairly normal, I'm still optimistic and eager for what comes next.
I developed my storytelling skills through a combo of formal education (master's in TV/Radio/Film from Syracuse University), on-the-lot training at Universal Pictures, and a decade of freelance copywriting for a wide range of industries. I used effective stories to build brands, promote businesses, and encourage visitors to take action.
My official hats varied between content writer, copywriter, and storyteller. I've been a trusted partner for many clients, including as an indispensable contractor of a client's marketing team for more than eight years. I've written for the tech, food and beverage, and real estate industries, to name a few.
My specialty is helping clients weave personal and brand stories that are based on integrity and strategy throughout their web copy, email newsletters, blogs and social media.
While at Universal Pictures I was able to help solve complex business challenges with cutting-edge technology and software development.
So it's no surprise that my latest obsession is AI, ChatGPT, web3 and the opportunities – and challenges – they present for small businesses. I'm creating and curating a variety of content and media to educate you about future technologies.